Stories change lives.
Stories change the world.
Our mission is to raise up the next C.S. Lewis and J.R.R. Tolkien — storytellers whose work touches hearts and shapes culture.
And today is a major milestone in that mission.
Today, we're excited to announce the inaugural volume of Voices of the Future, which will release December 5th.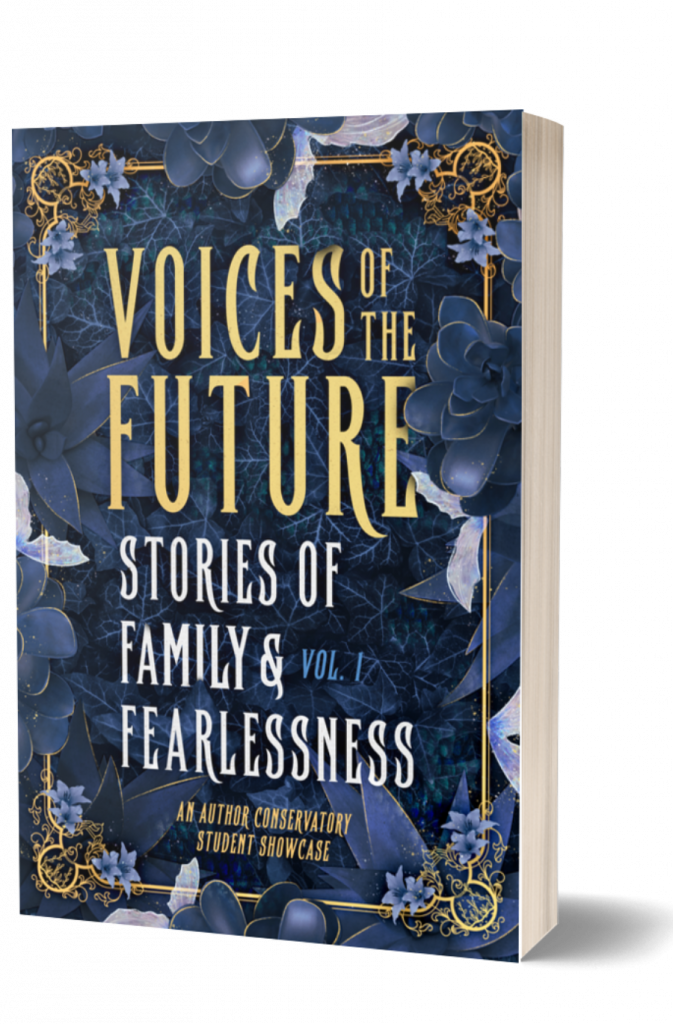 This heartwarming collection of short stories is focused on themes of family and fearlessness.
The authors? Nine rising young creatives from the ranks of the Author Conservatory.
These students are preparing to launch their careers with serious momentum.
Here are a few highlights of their accomplishments:
38 novels completed collectively
Several have already won writing awards
Most have already attended professional writing conferences
More than half already have interest from agents and publishers
All are experienced working with professional editors and working on deadline
All with extensive training in business, marketing, and platform-building
These nine authors are part of the next generation of Christian storytellers.
And you can support their journey by purchasing a copy of their collection.
100% of the proceeds go towards helping them and their classmates attend writing conferences where they can pitch their novels to agents and publishers.
​Click here to learn more and support the next generation of authors